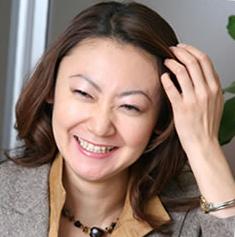 Advisory Board / CEO of SustainaSeed Inc.
Yuko NAKAHATA
◆Current positions
SustainaSeed Inc. Founder & CEO
NAC Corp. Board member JPX#9788

Master of Business Administration (MBA) at the University of Cumbria
Hong Kong Permanent Resident ID holder
Certificate at Hong Kong Management Association (HKMA), Corporate HR Management
Industrial counsellor
Lean in, The Third Door Women's Career Support Circle Leader
Japan Association of Corporate Directors, individual member
Harvard business school online, Sustainable Business Strategy student
She Loves Tech Japan finalist
My corporate management career has started in 2002.
MBA × Board director × Global experience × Startup experience are my strength with having core knowledge of accounting, HR, regal, General affairs and corporate strategy, and utilize them for business management and development.
In addition, my entrepreneurial experience is supporting to creation of business ideas and my global corporate management experience has grown my international communications skills.
◆Summary of experience
June 2019 – June 2020 Kourakuen Holdings Corp. Board Director
JPX:7554
April 2018 – April 2019 AMAGASA Co., Ltd. Board Director
JPX:3070 
August 2010 – May 2018 Had a contract with MNC. CAO, Global HR, Area MG.
*Manufacturing RFID tag and trading of Garment Accessories.
Hong Kong-based, SEA start-up and organization management.
March 2005 -February 2010 Partir Inc. Founder and CEO
*Recruitment consulting for the fashion industry
Sold it out in February 2010.
March 2002 Smart Inc. CEO
*Smart Inc. is a subsidiary of Jasdaq listed company, Backs Group Corp., Ltd.
JPX:4306 *not listed now

Media
Published in the Articles
・ HR Business Journal  Top Interview(May 2002)
・ Fabric NEWS The Strategy Study (30 July 2002)
・ B-ing CEO's Voice (2002)
・ Mainichi- Communications, Escala, CEO Interview(December 2005)
・ Japan Fabric News, F-it CEO Interview(22 June 2006)
Cast & keynote speaker
・ Podcast Venture crews, CEO Interview(September 2006)
・ Local Radio, J-Smile CEO Interview(May 2008)
・ News Zero, female board and corporations matching service (March 2021)
・Clubhouse, corporate management room, management x independent board, management x analogy thinking (March 2021, September 2021)
・SMBC lead seminar, Corporate governance code update and role of the independent board for sustainable management. (April 2021)
・Clubhouse, global talent's startup
Writing
・Apparel-web Official Blogger
・Japan Fabric News Monthly column writing (Nov. 2006~Dec. 2009)
・Shonan Local news column writing
・Global Advisor News, column writing
・MBA Dissertation PDF